This fun little four-leaf clover quilt block pattern is a great way to use up some scraps and celebrate the luck of the Irish!
It is 8 1/2" square and will be 8" once it is sewn into a quilt top.
Step 1.
First you will need to collect a few green scraps. Notice that I've included batiks, dots, stripes, homespuns and prints. It all works together and the more variety the better. You will need 12 different scraps if you don't want to have any repeats.
Step 2.
Press the scraps so that they are flat and they will cut more accurately.
Step 3. Cutting Instructions
From the green scraps: Cut 12 strips 1 1/2" x 3 1/2". From the background: Cut 12 squares 1 1/2", two strips 1 1/2" x 6 1/2" and cut two strips 1 1/2" x 8 1/2"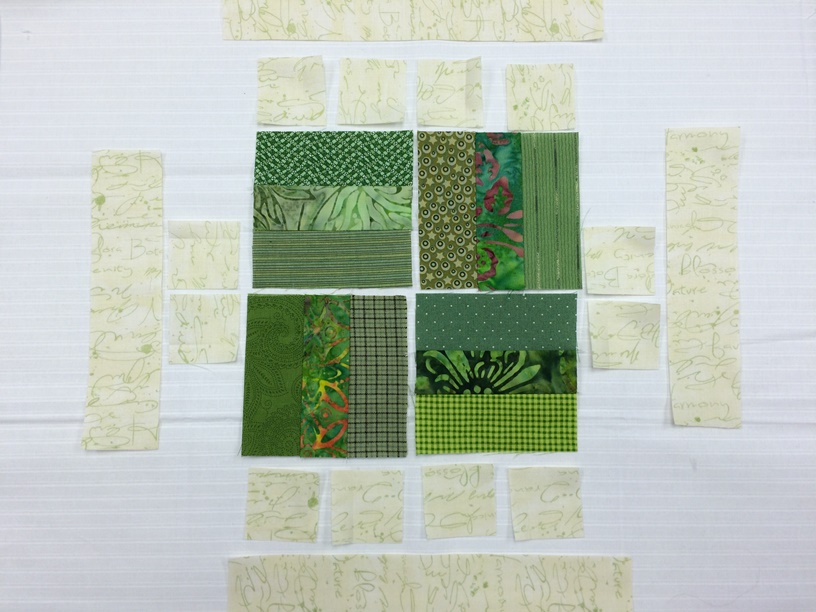 Step 4.
Sew the green strips into sets of three lengthwise. Press the seams toward the center strip. Make four.
Step 5.
Lay the background squares on top of the strip units as shown. Mark a diagonal line with pencil for sewing. Sew on each of the drawn lines and press the seams toward the background fabric.
Step 6.
Trim away the excess fabric to reduce bulk.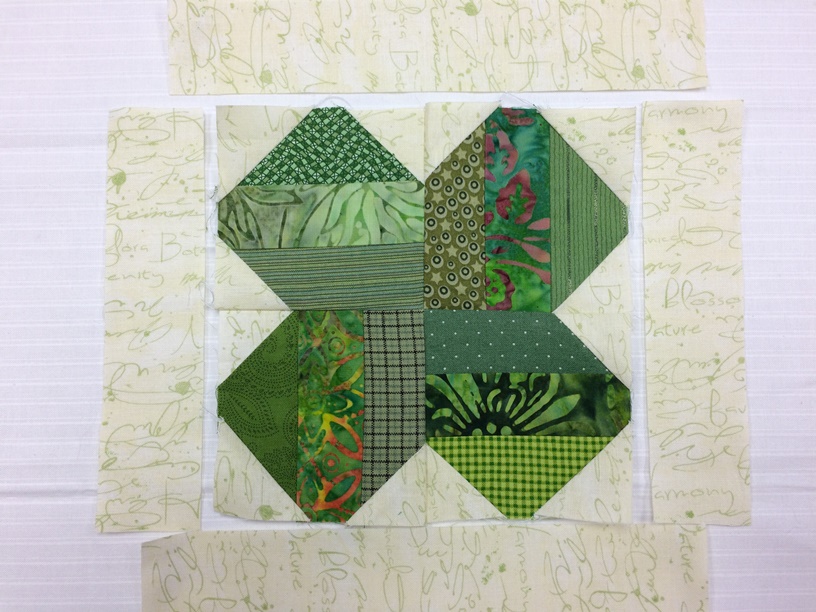 Step 7.
Sew the four units together, like a four patch. Sew the left units to the right units. Then sew the top half to the bottom half. Press the seams.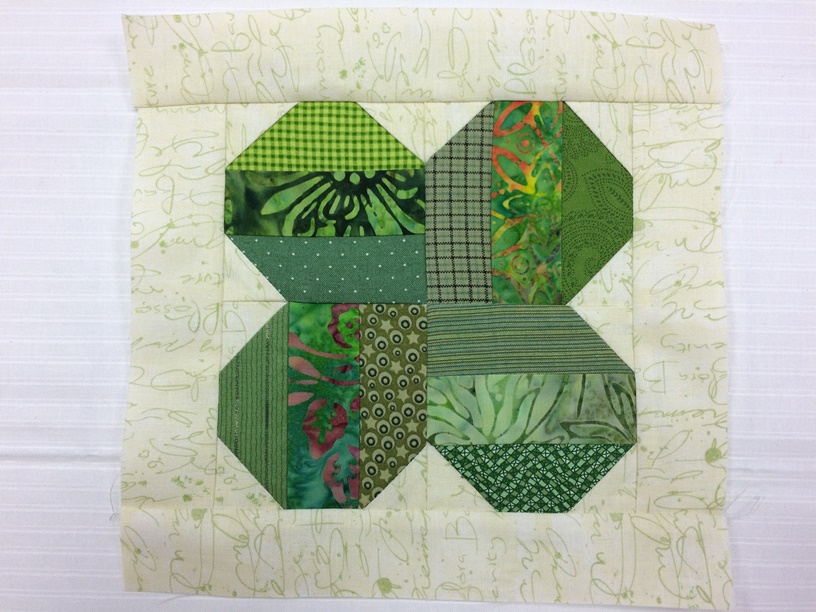 Step 8.
Sew the 6 1/2" strips to each side of the block. Press the seams toward the strips. Sew the 8 1/2" strips to the top and bottom of the block. Press the seams toward the strips.
Have fun sewing this easy little lucky block and have a very happy St. Patrick's Day!
If you missed any of the free scrappy block patterns, they can be found here: